Calgary 2016
On March 8, 2016 the Canadian Women's Foundation presented Gloria Steinhem with a "See the Light" pendant by Delane.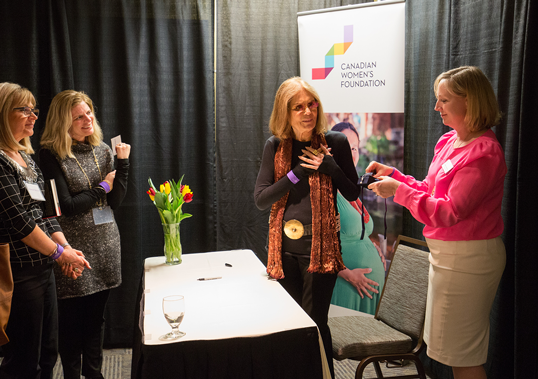 "Stella Maris" Diamond Ring (Star of the Sea), featured in Elle Magazine Holiday Issue 2011
Delane Cooper was inspired by the hearts and arrows pattern in the Ideal2 diamond when she designed the Stella Maris Collection featured in Elle Magazine. Stella Maris means 'Star of the Sea' in Latin and is another name for the compass rose. The 4-prong setting indicates the 4 compass directions.
Each setting features the 8-sided square-shaped diamond, cut with perfect proportion, polish & symmetry. In marriage the number 8 symbolizes infinity. In business the number 8 indicates wealth and success. Each of the Ideal2 diamonds in the Stella Maris Collection come with a unique identification number laser inscribed on the girdle of the stone which tracks where the diamond was responsibly mined, cut and polished in Canada. What attracts clients to this stone is the transparent chain of custody from mine to retailer to the consumer.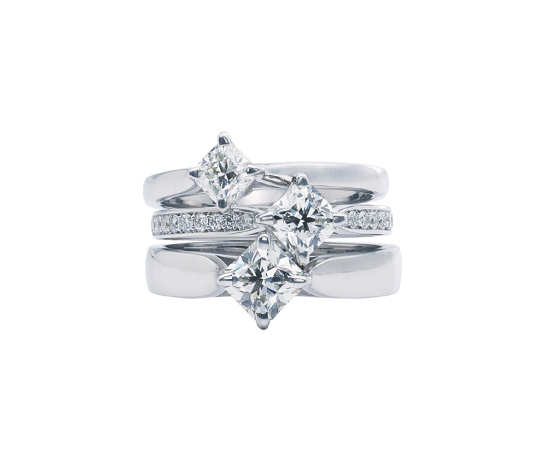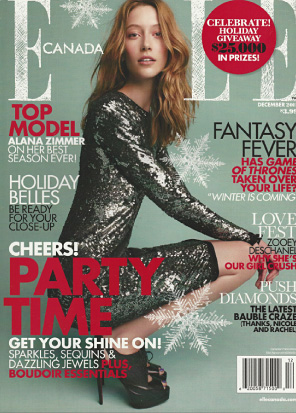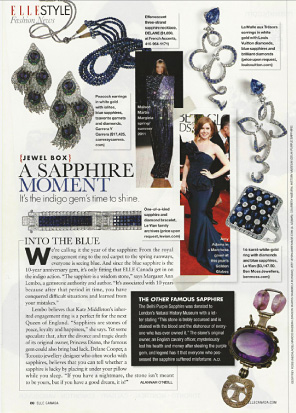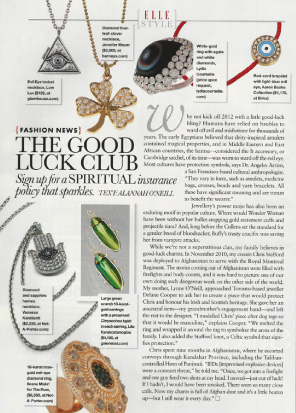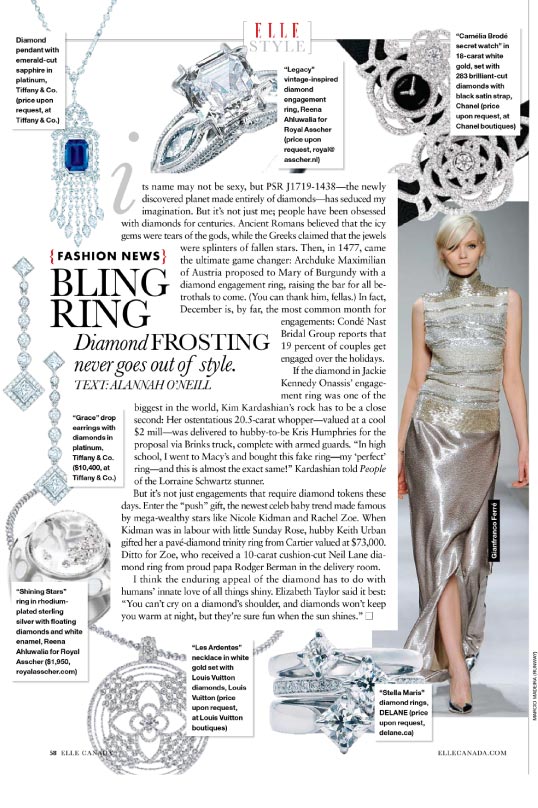 Delane exhibit part of special event 2013 at Royal Ontario Museum

Delane played a key role in organizing the May 2013 Toronto International Jewellery Festival. Her work was showcased alongside other Canadian designers at the Rocks Rock Gala event.
Rocks Rock – "Get ready to dazzle! The ROM celebrates the Toronto International Jewelry Festival. Meet cutting edge jewelry designers in our famous mineralogy collections, walk on the moon in the Teck Gallery, mellow to jazz among the gems, or debate which rocks rock in What Stirs You?"